Camping
Shaded, comfortable, well designed; the pitches are spacious up to 100 m2 with 16 A
The pitches
Surrounded by nature, a few meters from the sea and shaded, our campsite has pitches of different sizes.
Most of them are naturally shaded thanks to the presence of plane trees and pines and some have shading sheets…all of them are comfortable, well designed and spacious up to 90 m2. Your pets are welcome in the camping area!
There are pitches for every type of outdoor holiday and for all needs, with tent, camper or caravan: choose the best one for you!
You can access our free Wi-Fi network throughout the camping area.
Pets are welcome. More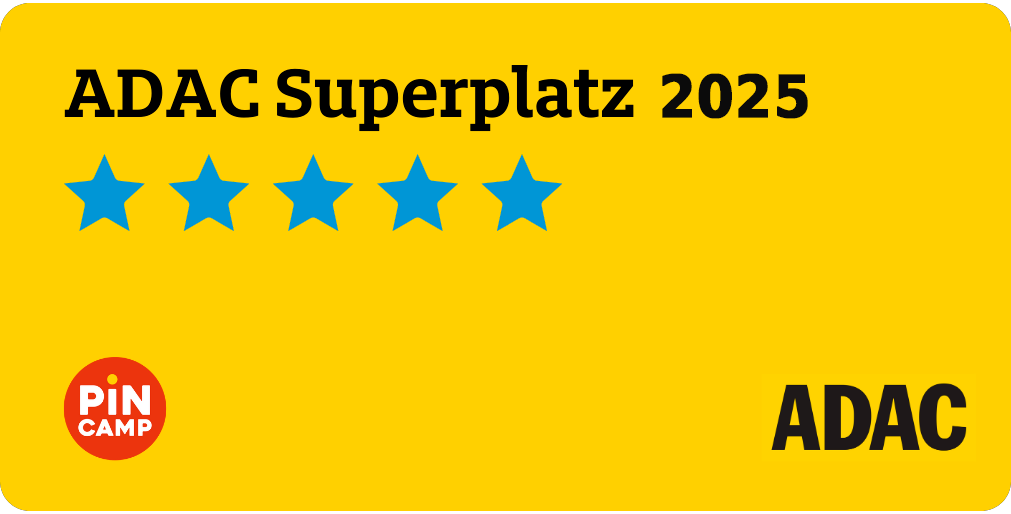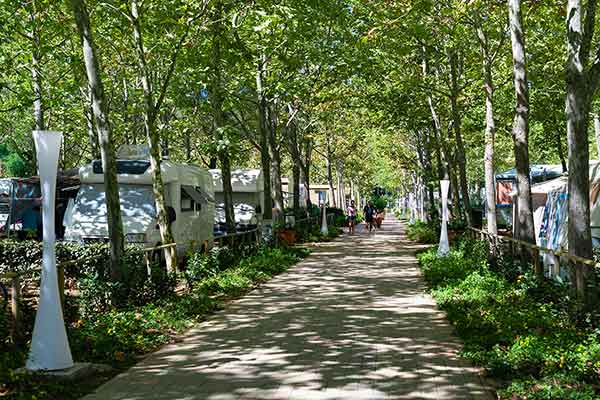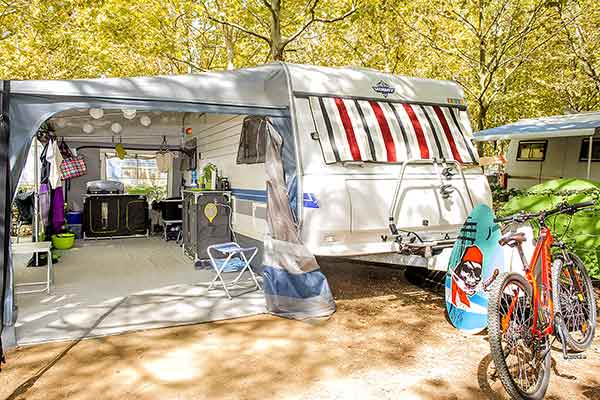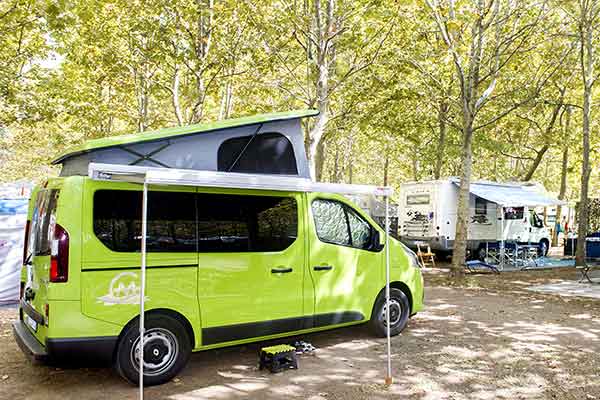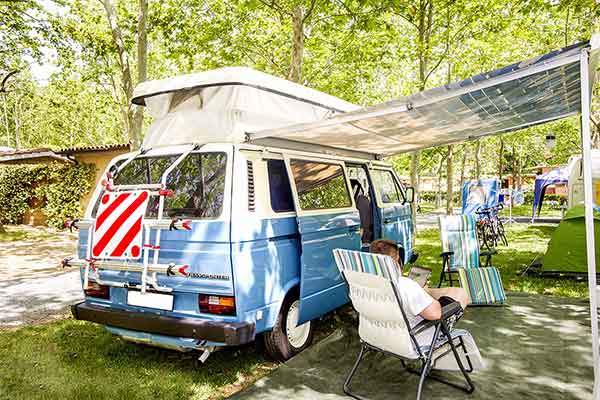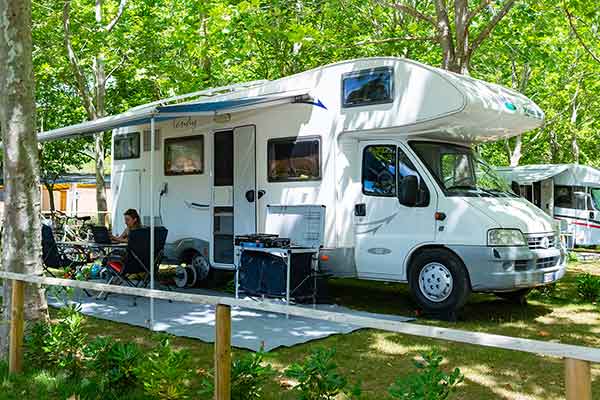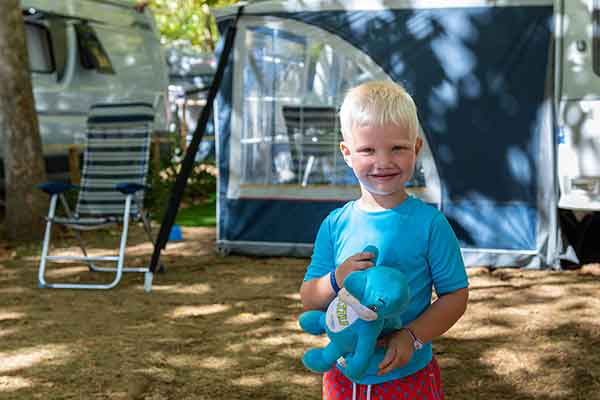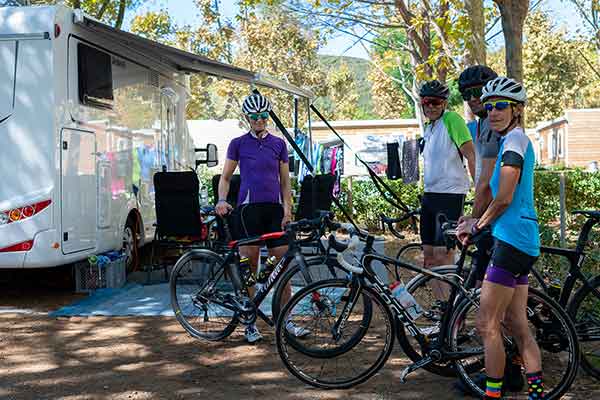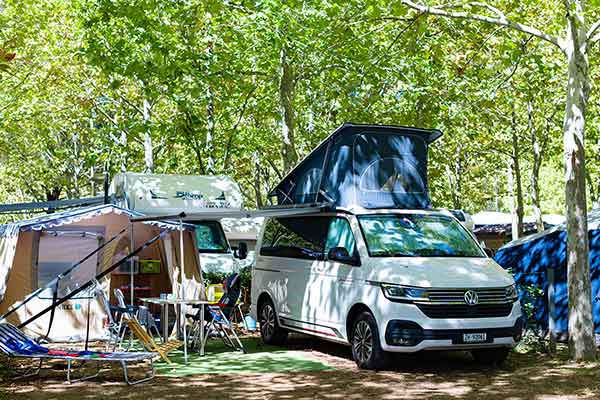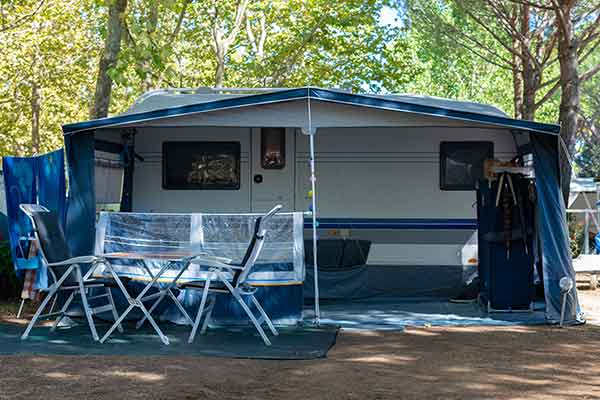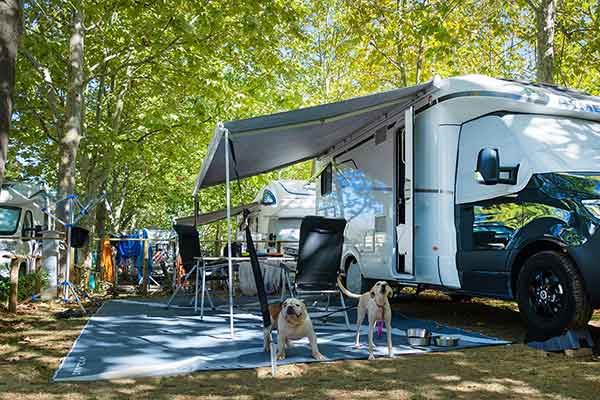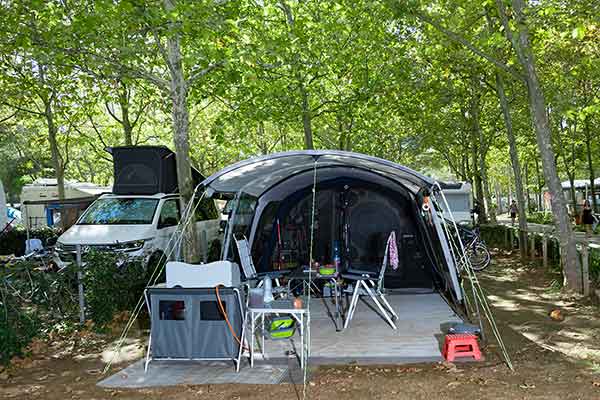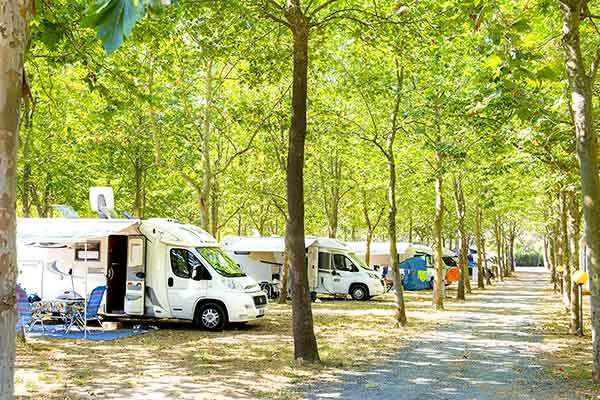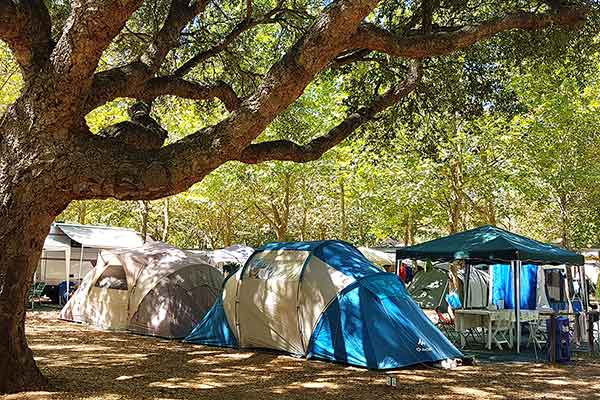 Platinum
70 m2
10 A
drinking water and water drainage system
Platinum+
90 m2
10 A
drinking water and water drainage system
Get a quote
Ask for information
Ti interessa questa sistemazione? COMPILA IL MODULO.
Ti risponderemo via mail.
Richiedi informazioni per: Camping
Measures lenght /Tent lenght + width
Per ottenere un preventivo gratuito e in tempo reale sui bungalow attualmente disponibili CLICCA QUI
(redirect su booking expert con target bungalow)
Potrai anche effettuare immediatamente la prenotazione.
La tariffa comprende: pulizia finale, biancheria (lenzuola ed asciugamani) con cambio settimanale, utenze, arredo, stoviglie, posate ed attrezzatura generica per la cucina, area esterna con tavolo e sedie, consumi, un posto auto nel parcheggio interno, ingresso alle piscine, uso di ombrelloni e lettini presso le piscine fino a fine disponibilità, animazione (giugno-inizio settembre), ingresso al parco giochi, Iva 10%(salvo variazioni).
La tassa di soggiorno (esclusa) da pagare in loco ammonta ad € 0,50 a persona a notte (da corrispondere dal 1° aprile al 30 settembre), i bambini fino a 11 anni compiuti, i disabili ed un accompagnatore sono esenti. Prezzo valido salvo variazioni comunale.
Servizi su richiesta extra: Noleggio Culla da campeggio 8,00€ al giorno (40,00€ alla settimana) senza biancheria mentre 10,00€ al giorno (50,00€ a settimana) con biancheria.
Biancheria extra 6,00€ a persona (solo lenzuola o solo asciugamani 3,00€). – Noleggio Biciclette presso il market a partire da € 7 al giorno - Campo da Calcetto € 50 diurna- € 70 notturna, include 10 giocatori ed 1 ora di affitto campo.
Arrivi e Partenze dal 20.06 al 12.09 è richiesto un soggiorno minimo di 7 notti con arrivo e partenza il sabato.
Sanitary services
The camping area has two groups of hygienic services at short distance from the pitches. The "Corbezzolo" and "Rosmarino" services are new, functional and spacious.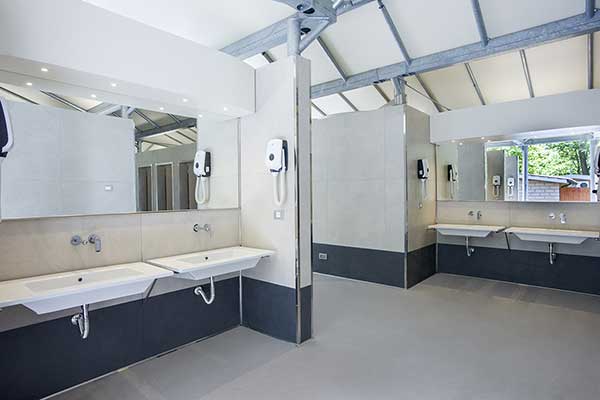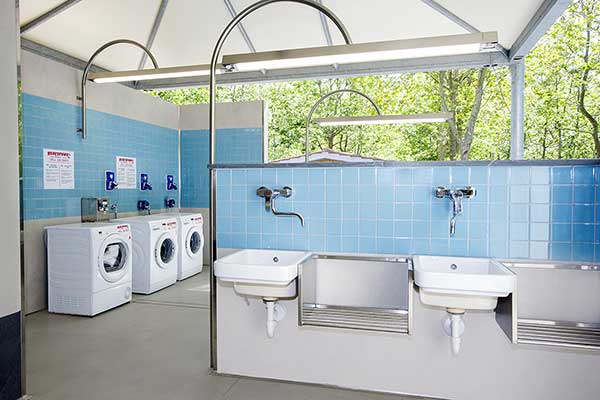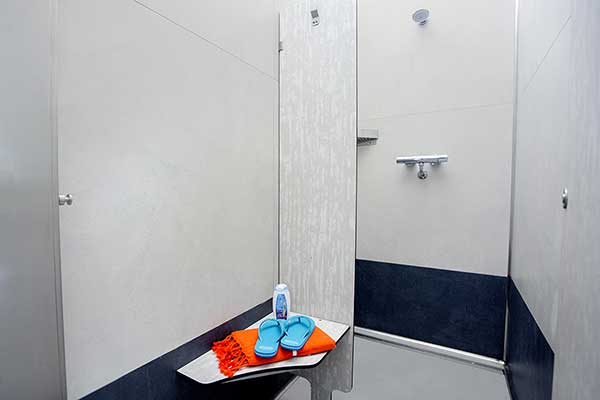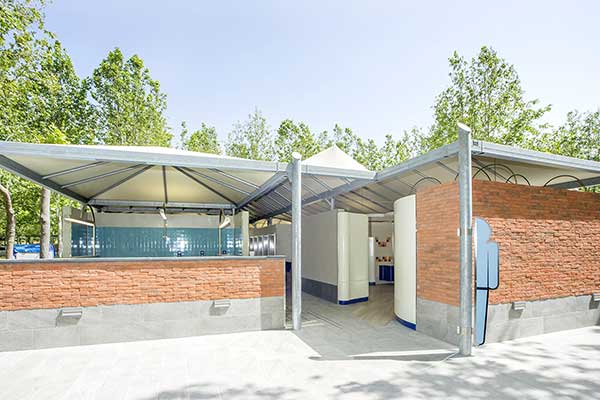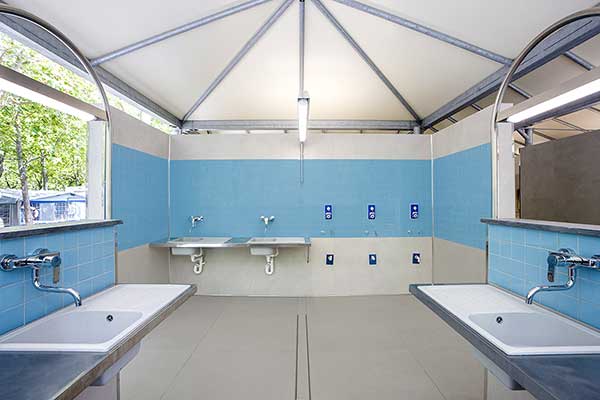 The sanitary facilities of the campsite are also suitable for children: you will find the colourful baby room area and the nursery where everything is designed to pay care, attention and safety to the little ones.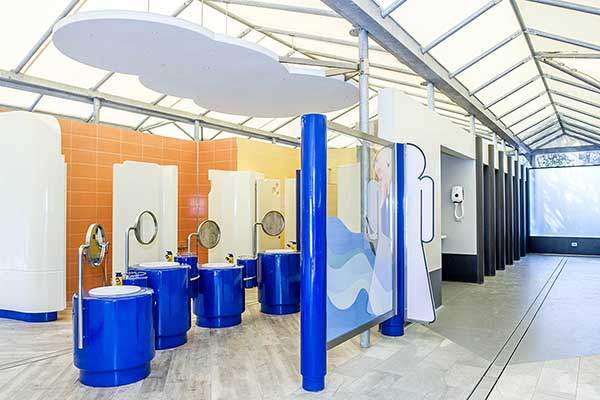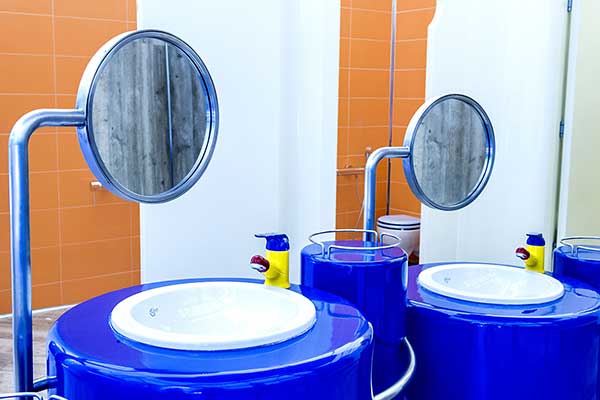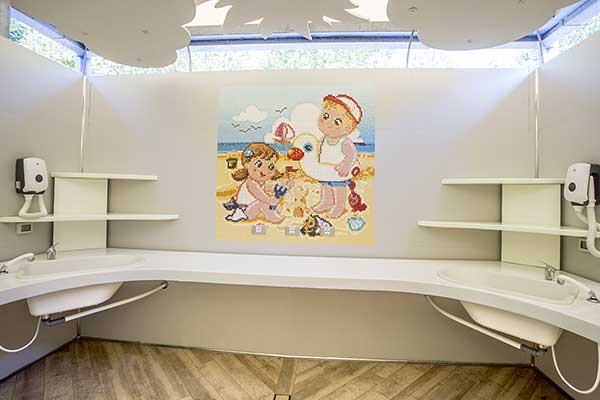 The choice of colours is designed to welcome you in different and creative spaces in every corner ... the colours of sand and earth for the furnishings, the blue of the sea for the washing areas, the colours of the rainbow to give joy to the Baby Room, and the white-blue of the clouds for the tranquillity of the Nursery area.
Private bathrooms
And for those who want greater comfort, the private bathrooms "Mirto" is the right compromise between an outdoor holiday and comfort! Each private bathroom is equipped with toilet, shower, sink, hand shower, hot water, safe and 220v electricity.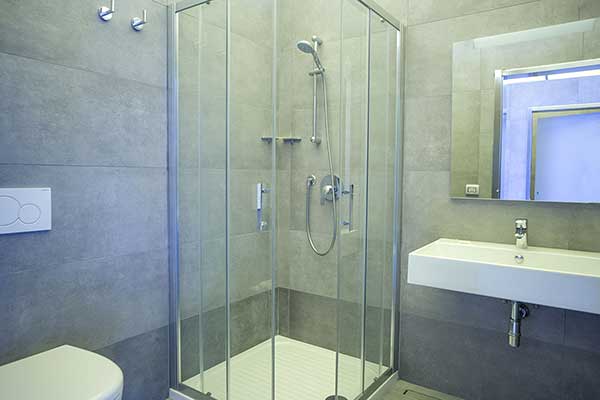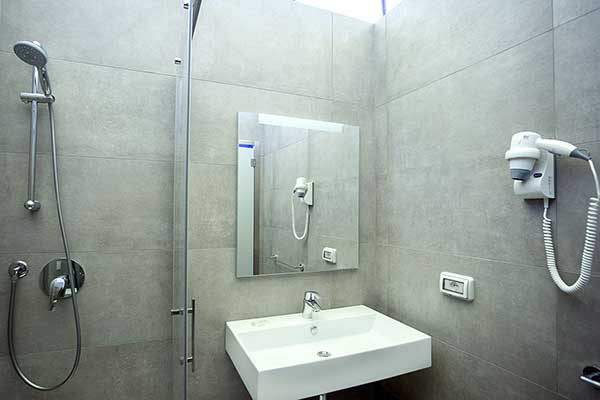 Laundrette
In our camping there are also three laundry areas with coin operated washing machines and dryers, located in different areas of the village so that you have one nearby wherever your accommodation/pitch is.