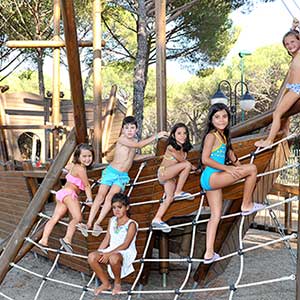 Large, spacious, colourful and funny: a child-friendly green area in the shade of pine trees with lots of games from 0 to 12 years old.
Swings, rocking games for children and a huge sailing ship with slides and a bridge …everything evokes great adventures and triggers the imagination of the little ones.
Today we are all pirates!
What more to say... an oasis of peace for each parent!